Enable a bright future by becoming a student sponsor!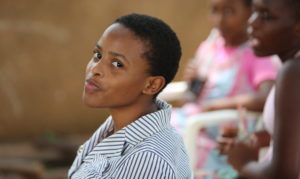 You choose what kind of student you sponsor and thereby how much you donate.

You choose how often you transfer the donations
– monthly, every term or yearly.

It is also your choice if you want to keep in contact with the student through email and/or post.
No intermediaries – all of your sponsored funds go to school fees and you'll always get a copy of the receipt when the payment is done.
Learn more about our Sponsorship Program HERE and in this new information FILM
SCHOOL FEES IN KAMPALA, UGANDA 2018
USD 8 – 12*/month – Preschool and Primary school
USD 15 – 29*/month – Lower and Upper Secondary
USD, 46/month – University
USD 29 – 49/month – Practical Post Secondary
65 – 95 SEK*/månad – Förskola, Låg-, och Mellanstadium
125 – 240 SEK*/månad – Högstadium och Gymnasium
390 SEK/månad – Universitet
240-410 SEK/månad – Praktisk eftergymnasial utbildning
* The price varies slightly depending on the school.
The money is safely transferred through our Swedish sister organisation 

Projekt Afrika:


by Swish 123 526 72 81
or Plusgiro 65 92 22-4

A sponsorship may end with immediate effect, from both parties.
Contact us with your preferences and we'll customize your sponsorship together.
THANK YOU!